Virtual tour - map - video of the Schattenburg museum
Enter the interactive world of the Schattenburg museum and embark on a pleasurable time journey along selected objects from the past.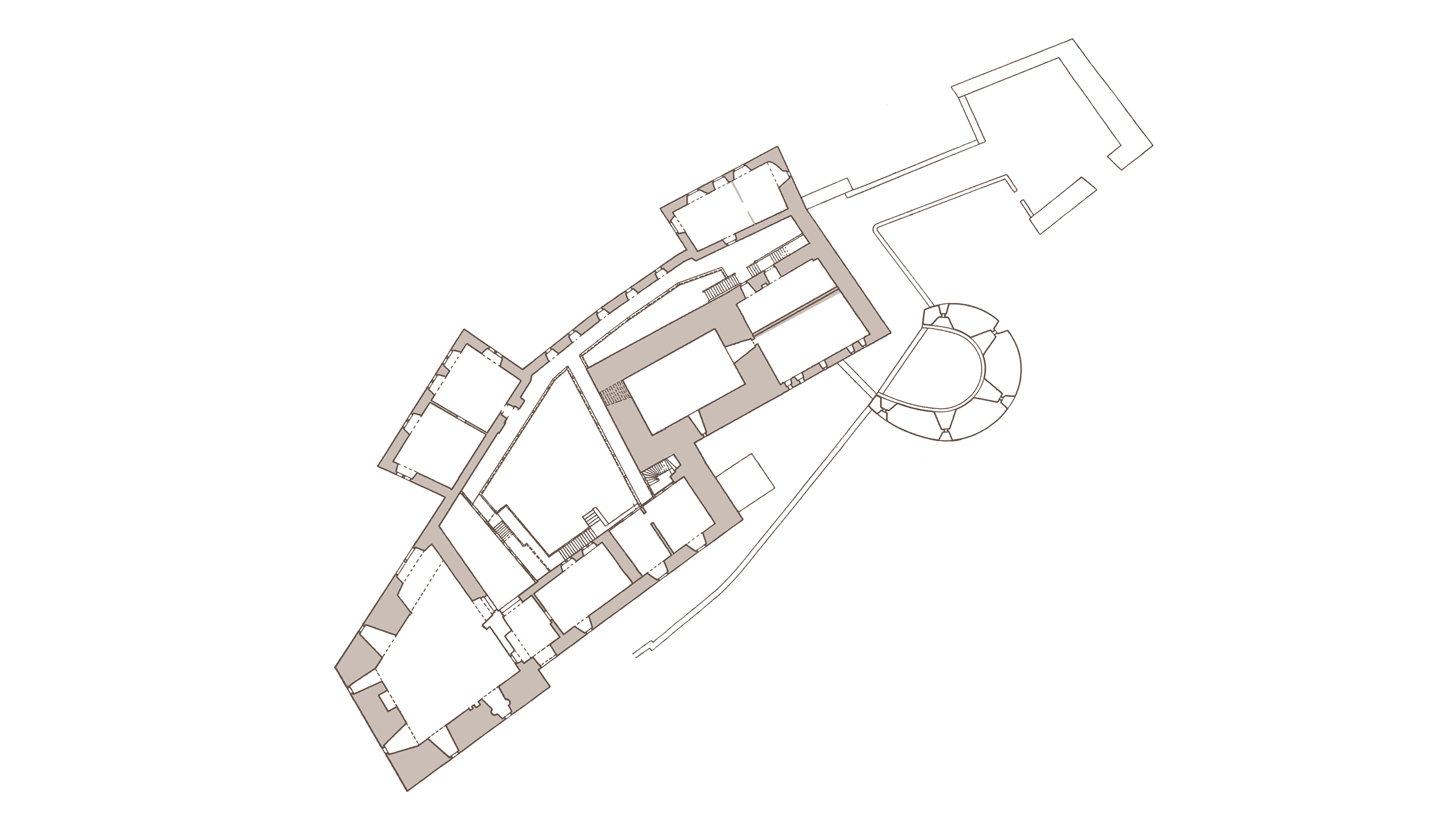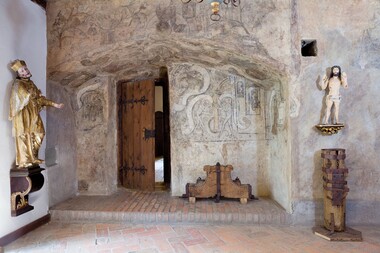 Old castle chapel
The grand fresco depicts a very special theme "The women's power and deceit".
The Keep
… was used as a refuge of last resort should the
rest of the castle fall to an adversary.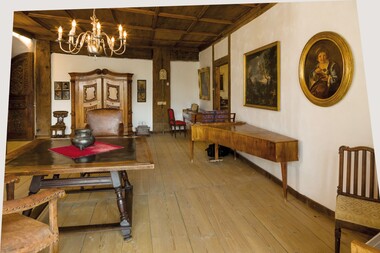 Bourgeoisie room
This room gives an indication that not only in the Middle Ages but over the following centuries up to now people always lived in the Schattenburg.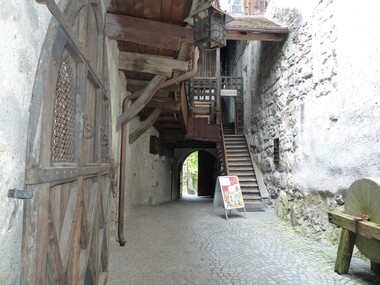 Access to the museum
Climb the staircase and find yourself in an exciting world of the past.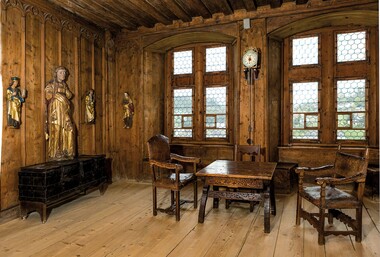 Gothic room
... enjoy the genuine atmosphere of the past.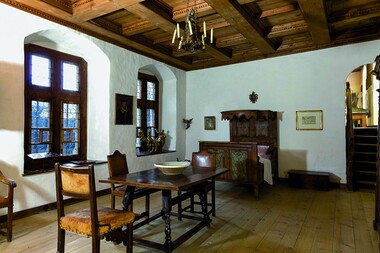 The Ladies' Bower
Once the preferred and valued living room of the castle.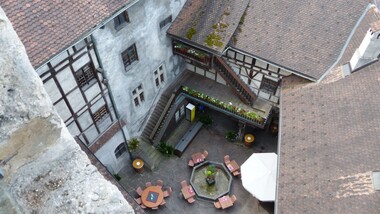 Courtyard
Enter the courtyard with awesome objects like the
sandstone figure of the knight Roland, the fountain
or the old bell yoke.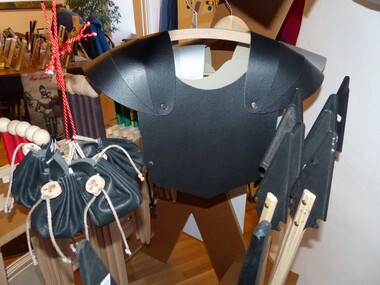 Museum shop
Great articles for visitors of the museum and fans of the Middle Ages.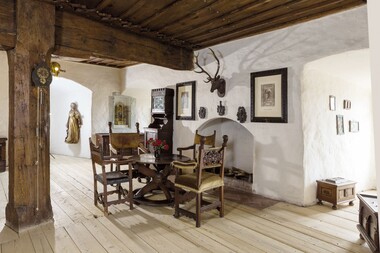 Small hall
A prestigious room with strong walls - 3m in the alcoves. Those and the big fire place offered a warm and balanced room climate.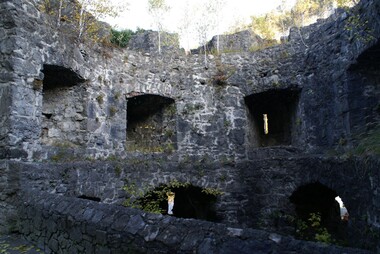 Circular bastion
... a structure projecting outward from the curtain wall of a fortification.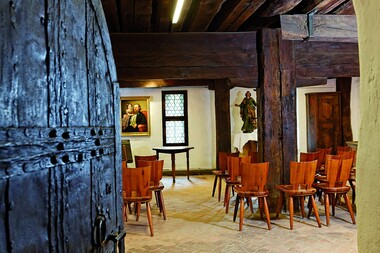 Treasure chamber
Admire a collection of coins or beautiful paintings or
simply enjoy the special atmosphere in this room.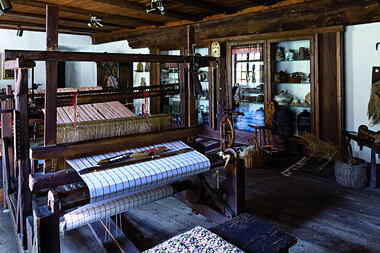 Spinning and Weaving room
Get a glimpse into the women's world of the past (access only with guided tour).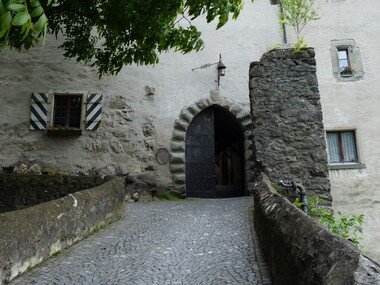 Gate
A strong gate protected the castle and its inhabitants.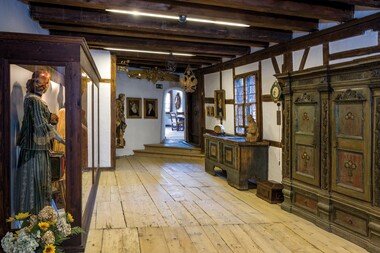 Traditional costume room
Beautiful examples of clothes from the late 18th and early 19th centuries.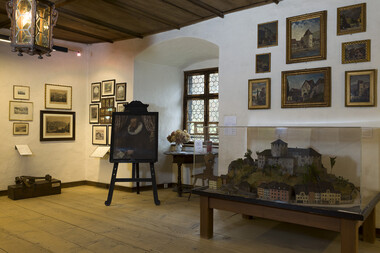 Feldkirch room
Pictures and paintings document the development
of Feldkirch over more than 400 years.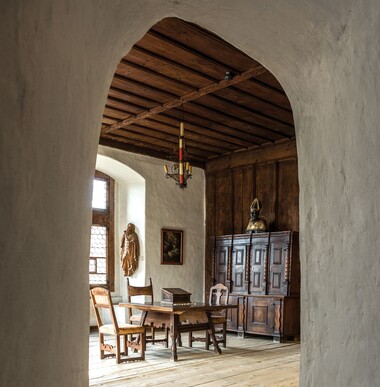 Bailiff's Office
Once the office of the authorities. It offers
an amazing view over Feldkirch.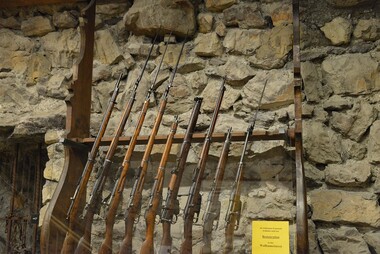 Armoury or Arsenal
Amongst other interesting items the armoury in our castle shows a
fine collection of weapons from the 1st World War I.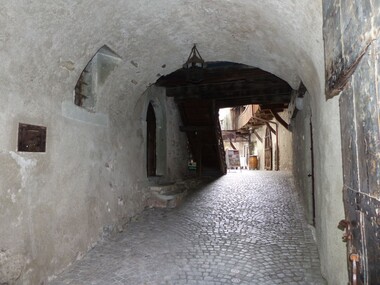 Access to the castle
The journey into the castle begins…
Bailey
The outer bailey was the defended outer enclosure of the castle.
Video of the Schattenburg museum - virtual tour
Koch Niklas